Who where and what of Texas Buyers
The Who, Where, and What
Boy, do I have some valuable info for you realtors; compliments of Texas Realtor Magazine (April 2012 Issue). As you very well know, an essential quality of a real estate agent is to have knowledge of the local area. However, when buyers and sellers aren't picking your brain for information where are they looking to find answers themselves? Who is looking, where are they searching, and what sources are they using?
Who's following local housing and real estate?
· College Students: 54% It's the reason they've been slumming on Ramen Noodles all four years.
· Adults in households earning more than $75,000 a year: 53% They're looking for a bigger home to hold all that moolah.
· Adults age 40 and older: 46% It's probably the last home they'll have a say in purchasing before their kids throw them into a home.
What sources do people rely on most for information on local housing and real estate?
Ages 18-39
· Internet: 22%
· Newspaper: 10%
· TV: 2%
· Print bulletin or newsletter: 2%
Ages 40 and older
· Internet: 14%
· Newspaper: 25%
· TV: 4%
· Print bulletin or newsletter: 3%
Where did Texas buyers find the home they purchased in 2011?
· Internet: 39%
· Real estate agent: 29%
· Homebuilder or Homebuilder's agent: 15%
· Yard sale/open-house sign: 8%
· Friend, relative, or neighbor: 7%
· Directly from the seller: 2%
· Print-newspaper advertisement: 1%
Keep Talking: 55% of adults get local news and information via word of mouth at least once a week.
· Word of Mouth is still an important tool for learning information about local businesses and schools.
· Adults age 40 and older are more likely to prefer word of mouth as a source on housing and real estate.
Use this information to market yourself wisely and effectively to your target audience. Know WHO your buyers are and how you can capture their attention through various media outlets. And don't underestimate the power of 'Word of Mouth'. Whether it's the rumor mill or valuable information, one thing never changes, the fact that people love to talk. So strive to be a fantastic, one of a kind realtor and become their topic of conversation!
Courtesy of Philip Postel - Owner of Adobe Title, LLC in Dallas Texas
JP Piccinini is the owner and Broker of JP and Associates REALTORS - a real estate company based on Frisco Texas where its REALTOR associates strive to exceed client's expectations. He specializes in single family residential homes in North Dallas, Frisco, McKinney, Allen and Plano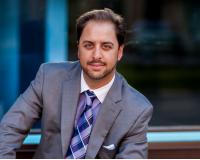 Author:
JP Piccinini
Phone:
480-980-9025
Dated:
April 16th 2012
Views:
2,845
About JP: JP Piccinini is CEO and Founder of JP and Associates REALTORS (JPAR), Founder and CEO ofOdasi Real E...