Why A Short Sale Takes So Long
Why a short sale takes so long
Generally, when a buyer thinks about a "short sale", they think about distressed sellers and good deals. The name can be misleading as a short sale can be a "long and drawn out sale". Here are a couple reasons why a short sale can take so long to complete in some cases:
The lender
In a short sale, you need the seller's lender to approve the short sale in order to complete the sale. What a lot of people don't realize is that the lender not only approve the price, the offer, and the buyer but they are also approving the seller. This means they have to approve all of the seller's financials, which go through a "financial review" stage. This may be called different things amongst different lenders but every lender will review the financials to ensure the seller truly cannot afford the mortgage. This can cause many delays if they need additional documents, explanations, or just need time to review. Throughout the short sale process, several people get assigned to a file. In that process, it takes weeks to get the "processor" or "negotiator" to review. So that, coupled with having to approve the buyer and the buyers offer, it can take months if it is not followed-up on and the agent does not stay on top of it.
Paperwork,Paperwork,Paperwork
Regardless of who the lender is, there is always a TON of paperwork. With a short sale, you have all the listing paperwork, lender required forms and a lot of disclosures. With that said, there is a possibility that a lot of paperwork can get lost in the fax, not in the file, ect. This is a very common delay with short sales. If the real estate agent is not following up to make sure the lender has what they need and/or have received what was sent to them, it could take weeks for the lender to get back with the agent just to say that it needs to be resent.
Multiple lenders/Multiple Liens = more time
If a seller has more than 1 lender or has more than 1 lien on the property, this will add more time to the process. Although a short sale can be done with multiple liens, it just involves more people to negotiate with. Each bank has its own system that doesn't in any way communicate with the other bank systems. Remember in a short sale, every lien holder HAS to approve the short sale or you cannot sell it.
When doing a short sale, it is so important to choose an experienced real estate agent or these delays could cause a home owner a foreclosure if it is not handled correctly.
Questions? Call us 972-832-2755 or [email protected]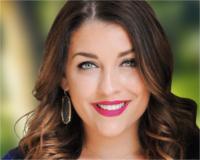 Author:
Nicole Espinosa
Phone:
972-832-2755
Dated:
November 10th 2015
Views:
1,156
About Nicole: Nicole is a leading Short sale expert in the Dallas Fort Worth market. Before Nicole did short sale...