Why Home Ownership is Crucial
There are many advantages to owning a home, but there are 4 clear positives that everyone should understand when deciding whether they want to purchase a home or not:
1. Appreciation
Even though real estate moves through cycles, it typically appreciates over long periods of time. Simply put: real estate is a great investment and it helps to hedge against inflation.
2. Property Tax Deductions
As a homeowner, you are able to fully deduct real estate property taxes on your home and your cottage/vacation home on your income taxes. This can help save you money on your taxes.
3. Building Equity
Every time you make a mortgage payment, part of your monthly payment is applied to the principal balance of your loan. For this reason, you are better off as a homeowner than as a renter.
http://banking.about.com/od/mortgages/a/Build-Equity.htm
4. Pride of Ownership
It's not all that surprising that this consistently ranks as the number one reason buyers choose to purchase a home. Not only is there a sense of stability and security that comes with owning a home, there is also a lot more freedom in terms of décor and upgrades.
Be proud of your decision!
http://invesdoor.com/wholesale-buyers/real-estate-investing-strategies/pride-of-ownership/
Contact Danielle Smith and I will help you find your home!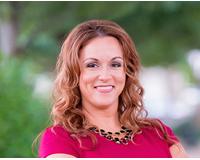 Author:
Erica Taylor
Phone:
469-358-3258
Dated:
April 10th 2013
Views:
2,293
About Erica: About me. I am originally from Bryan/College Station and moved to Dallas in 1999. I have been in t...