Why Its Important To Have Your Lender Preapproval Letter Ready To Purchase In Todays Market
Renee Plumlee, Realtor®
JP & Associates REALTORS
Turtle Creek / Shops of Legacy / Frisco Square
Exceeding Expectation!
www.pickreneerealestate.com - start your home search today! :) Happy to give lender referrals too for better service!
pickrenee.realtor@gmail.com - email me for more information
214-734-5872 cell/text - text or call me for more information

For me, unless you are a past or current client, or personal referral, I always ask you for a pre-approval before we look at properties, as part of my own business policy. There are more behind-the-scenes action required to set up a home showing that most wouldn't even thing of: Phone calls between buyer's agent, seller's agent, sellers, showing appointment service, etc. Often, the seller must make arrangements to pick up the kids, dogs, or get an elderly relative out of the house. Seller's must also get the house picked up, leave the lights on, load the family in the car, etc., hoping that you are the buyer for their home. Not only would I prefer to not shedule showings appointments with the intent to misuse the sellers time and expectations by showing their property; some may not realize that being a realtor is a commission pay only position. Although a buyer does not pay for realtor services or be represented by a realtor (seller pays selling agents broker at closing), but realtors don't get paid until they find you a home, offer is written, inspections and appraisals take place and loan is closed with the title company. So driving around when you are just window shopping is not feasible for for any agent, as this is business and we have to make wise decisions or go bust.

You ask "Why do I want you to be pre-approved before looking at homes?" "What harm can it do just to look?" As a Real Estate Agent, we get frequent calls from people that "just want to see a house." When asked if they have been pre-approved, they say "I will talk to a lender when I find the home I want to purchase." In today's market, many people aren't able to get approved because of tougher financing guidelines. It's a new world of banking and mortgage requirements. You should want to be certain that you are looking at homes that you will be able to purchase in terms of qualifying for the mortgage, as well as the property itself (some homes will not qualify for certain types of financing). Too often, I have seen transactions fall apart at the last minute because of financing issues.

If you're serious about buying a home, it's imperative to get your financial affairs in order and see a mortgage lender to become pre-approved. It will only take a few minutes and you'll be prepared to find the home of your dreams. You'll go into the process knowing what you can (and want) to spend, approximately what your payments will be, what the down payment will be, and that you'll have an acceptable source of the down payment.

In an ideal situation, after you obtain your pre-approval, I would like to meet you in person to discuss some very important things about the home finding process, such as: * What type of home, size, areas, etc. * What are some important things about your lifestyle I may need to know * What is your timeframe? Do you have a home to sell? Are you locked into a lease? * The ways I can search (or set you up with automated searches) for you – and how you would prefer to receive information * Home and Other Inspections * Lead Based Paint, Mold, Home Warranties * Title Insurance, Negotiating the Contract * What to expect at the closing * And many, many other details that I would like for you to know in order to be able to make the most informed decision possible *

You want a professional agent with the experience, credentials and references to represent you. I hope you will consider working with me when you know you are ready to move forward with lending and purchasing your new home! Again, I always want to be honest and upfront with my clients so we are on the same page. This helps me to better assist with the home buying process, as I having past career in title, I walk my clients through the process from beginning to end. I'm not out to just show homes, write an offer on your behalf and disappear as I have seen many agents do with their clients in the past.

I want to be as upfront and honest without offending anyone and lose business. But having a realtor drive you around looking at homes when you aren't ready, isn't a good use of time on either side. Especially considering that if you found a home you liked, it would not be for sale by the time you are ready. I certainly want clients to continue using my website (that pulls directly through the MLS – so you see all available homes) and start to notice what comes in and out of the market, so when you are ready, you will allow me the opportunity to assist in finding your new home.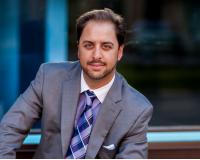 Author:
JP Piccinini
Phone:
480-980-9025
Dated:
September 3rd 2015
Views:
1,728
About JP: JP Piccinini is an entrepreneur, philanthropist, proud dad and the Founder, Broker and Owner of JP a...