Why The Highest Offer Isnt Always The Best Offer When Selling Your Home
It's no secret that it is a Seller's market in Dallas right now. This has made many home owners eager to put their home on the market to walk away with the most money in their pocket. If you are one of these people you've heard of (and hope for) these "multiple offer situations" in which you have more than one offer and you give the parties a deadline to give their highest and absolute best. This is great when it happens and it absolutely puts the seller in the driver's seat! You want to pick the absolute highest offer with the most money right?! I am here to tell you that it is not always the highest offer that is best for you, the seller.Recently, I had a buyer client that got into one of these multiple offer situations for a For Sale By Owner house. Unfortunately my client was not selected and we regrouped and found her another property. In the meantime, 9 days later the For Sale By Owner calls me and asks if my client is still interested, the previous buyer had backed out. When I asked him why he stated "Kyle they had another property under contract at the same time and said this was their second favorite, they were just stringing me along until the first one made it through the inspection period. Can you believe that?!! I cannot believe they would do that to me!" My response was that I could absolutely believe it. Put yourself in the buyers shoes. Almost every buyer looking right now will not get the first house they like because it is under contract before they can make an offer or they get into a multiple offer situation and lose out. Several buyers experience this countless times before they can get a home. Buyers in this market have to act just like the sellers, fight fire with fire, and use multiple offers, i.e. put multiple offers out there on multiple properties. What is really at stake? a couple $100 option fee's? It is aggressive and that is what is required in this market. The person that really loses in the above situation is the seller, yes even in this hot sellers market. What happens is the property goes back on the market and is now been listed for a couple weeks. And in a hot market like this what do buyers say about a property that has been listed for several weeks? "Oh it hasn't sold yet? There must be something wrong with it.", "Why did it drop out of contract? Something terrible must have come out in the inspection", and on and on. I have seen it time and time again. And yes you will eventually get your home sold but how much money are you leaving on the table? This is one of the many reasons you need an experienced Realtor to help you decide which offer is "the best" offer in a multiple offer situation and not just the highest. By knowing the market and asking the right questions a good Realtor can determine who is 100% ready and willing and who is just stringing you along.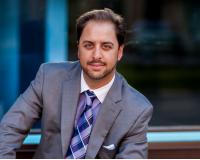 Author:
JP Piccinini
Phone:
480-980-9025
Dated:
June 26th 2014
Views:
1,446
About JP: JP Piccinini is CEO and Founder of JP and Associates REALTORS (JPAR), Founder and CEO ofOdasi Real E...