Why should I use a Realtor
In today's times of economic challenge most of us are looking for ways to streamline costs. When buying or selling a home, eliminating the 'Realtor® middle man' can be considered a way to streamline costs. This could be true if you're current on all the latest laws, legislation, have an excellent grasp of property values in your area of sale or purchase, are expert at using the internet for property searches (and know which websites have current, accurate listings and valuations and those that don't) and have recently bought and sold enough properties that you have a working knowledge of everything from contracts to closings…along with all those other things that go into a real estate purchase or sale. For example, do you know if your home has a survey and if not, do you know where to get one? If you're good with all that, great! But if not it can cost you multiple dollars, multiple ways and a lot of time regardless whether you're on the buyer or seller side of the table.
Admittedly, I'm lobbying for my own profession here, but go with me for a moment on this one.
Consider this example…you come across your dream home one Sunday afternoon when you drop by an open house. The Realtor® holding the open house is so nice and so helpful. You really connect with them so why not just let them handle the sale instead of having your own Realtor®?
Here's just one great big why: That Realtor® works for the seller. No matter how nice they are, how honest they are and how much you connected with them, they represent the owner's interests and their goal is legitimately to get their client (that would be the owner) the best price for the house. Licensed Realtors® are bound by the National Association of Realtors® Code of Ethics to "protect and promote the interests of their client". They cannot represent their client's best interests and the buyer's best interests at the same time. Yes, they can help you in facilitating the sale and handling the paperwork but have no illusions about their priorities; they rightfully work for the seller. And if you were the seller in this scenario that is exactly where you would want their priorities to be.
If you're a homeowner and considering the FSBO route (For Sale By Owner) you have some big considerations as well. Again, it can work and there some questions you might ask yourself: Do you have the time and availability to field and filter the calls and the showings? How will you determine whether people expressing interest in your home have the funds to complete the purchase? Do you have the resources to advertise and promote your home at the level professional realtors do such as MLS/Multiple Listing Services, websites, professional organizations and networks, advertising and printing budgets? What do you know about pricing your home according to market sales and can you do that accurately so that it does not sit on the market for months and months or doesn't sell so quickly that you know you left money on the table? Do you know what to do and how to fill out all the forms associated with the contract, the negotiations, addendums, etc.? Where and how are you going to close the sale? Who handles the inspections, appraisals and all those other such details?
Admittedly again, I'm lobbying for my own profession here but there are legitimate reasons why and they are reasons that protect both buyers and sellers.
You probably already know or suspected that Realtors© are required to be educated and licensed in the state of Texas. What does that involve? Without a college degree, the education requirement is 210 classroom hours in courses such as Principles of Real Estate, Agency, and Contracts (with a college degree the educational requirement is 150 hours). This means your licensed professional has considerable training relative to the processes involved in your Real Estate transactions. I've mentioned the Code of Ethics, that Code is both studied and stressed throughout the courses. After the educational requirements are completed, the state licensing exam must be passed with a minimum grade to demonstrate proficiency. In addition to that, a background check and fingerprinting are required before a license is issued. Then once a realtor receives their license their education doesn't stop, there is a minimum requirement for mandatory continuing education hours that must be completed for your license to be renewed each year.
And that's just the starting point. Once a Realtor® is licensed they must work under an experienced Broker (also educated, experienced and licensed) who is usually associated with an agency providing continuing training, technology and other resources.
So back to my original question – Why use a Realtor®? There are many more reasons than those discussed here but for now let's sum it up with just 3: protection, support and professional services by an educated, licensed professional.
Sandy Setliff is a Realtor® with JP and Associates Realtors®. She specializes in residential real estate sales in McKinney, Allen, Frisco, Anna and Melissa, Texas. She can be reached at 214 620 1615 or via email at [email protected]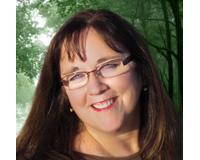 Author:
Sandy Setliff
Phone:
818-519-3670
Dated:
February 3rd 2012
Views:
2,908
About Sandy: Sandy Setliff, a longtime resident of North Texas, specializes in residential real estate sales in C...