Will The FED Raise Rates
It's finally here. It's the week of the December
Federal Open Market Committee meeting, which is scheduled to meet Dec. 15 and 16.
The question up for debate: Will the Federal Reserve raise interest rates?
Here's what we know.
According to the most recent speech from Fed Chair Janet Yellen in a Congressional committee hearing on the U.S. economy, Yellen said the current outlook and the flow of data since the central bank's last meeting in October are "consistent" with the rate hike criteria spelled out by U.S. policymakers.
And back in November, in a speech before the House Financial Services Committee, Yellen formalized the possibility of a rate hike in December, telling the Committee that December's meeting is a "live possibility" for a rate increase.
The November jobs report appeared to further confirm this, with job creation increasing by 211,000 for the month.
"The November jobs report showed another strong month of job gains, along with upward revisions to prior months," said National Association of Federal Credit UnionsChief Economist Curt Long. "This should put to bed any doubts about whether the Fed will announce a rate increase later this month."
Consumer spending echoed this, posting solid growth in November, giving another positive sign to the industry that the Federal Reserve will likely raise interest rates.
A new economic report from Goldman Sachs (GS) brought all this together and said, "Next week we expect the FOMC to raise its target range for the federal funds rate to 0.25-0.50%, bringing an end to the seven-year period of near-zero interest rates. With this action essentially priced in, focus will be on the committee's policy guidance for 2016 and beyond."
As a result, Goldman Sachs said it expects three main changes:
First, we expect the committee to upgrade its description of the labor market in light of firmer payroll growth.

Second, we expect the statement to remove some of its relatively cautious language on inflation, while continuing to emphasize that inflation will remain a key determinant of the policy outlook.

Third, we look for the statement to show a clear baseline for additional rate hikes—it will not signal "one and done".
Overall, Goldman Sachs said that chair Yellen's press conference should offer a cautious message.
"We expect her to underscore that policy is not a preset course, and that the subsequent pace of rate hikes will be highly sensitive to incoming information—including data on activity and inflation, as well as financial conditions," the Goldman Sachs report stated.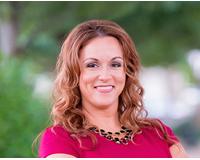 Author:
Erica Taylor
Phone:
469-358-3258
Dated:
December 15th 2015
Views:
917
About Erica: About me. I am originally from Bryan/College Station and moved to Dallas in 1999. I have been in t...