Winner Of The Best French Toast In Frisco Texas
I love food and breakfast is one on of my favorite meals. I have recently been craving french toast, so I decided to start a mini quest to find what I consider to be the BEST french toast in Frisco, Texas. I am not a food critic....I sell real estate, but as mentioned, I do love food, so I am a foodie of sorts and this was a fun experience. In regards to french toast, I like mine made the Southern classic way with powered sugar, large portions and very good syrup. Pretty basic. I don't want berries, whip cream or anything else added to my french toast. So, that's the way I ordered it at all of the restaurants I visited. Here's my experience:

I started out at the Original House of Pancakes. They are technically in Plano, but located right across the street from Frisco, so that was close enough for me. The french toast was nice. Very good actually, I wasn't full after eating the serving offered. I knew it wasn't going to make my "best choice" right away and that was a little disappointing. However, the butter and the syrup are wonderful.

The second restaurant I visited was Le Peep. Honestly, I wasn't expecting much. I was blown away by the portion size. It was DELISH and I couldn't eat all of it. Believe me, I tried. Just couldn't do it. Syrup was yummy. Good thick bread and lots of extra butter on top. To me, it was just perfect. I want some more right now!!!!

The third place I tried was Norma's. I had high expectations and was a tad disappointed. However, it was Southern classic french toast and very tasty. The syrup was also very good. However, it did not fill me up, so I had to order a piece of pie so that I could leave with a satisfied tummy.

The fourth place I visited was 5th Street. In my mind and due to other dishes I've had there, they were going to be the winner. I normally love their food, the atmosphere and the fact they aren't a chain! I just knew their french toast would be to die for. Well, I was wrong. It took forever and a day to get my french toast and it was less than average at best. I left unsatisfied and still hungry.

The final restaurant was La Madeleine. The french toast in itself was small, yet very very good and fulfilling. It wasn't as classic as the others, but it was truly delicious. I didn't need or want extra syrup and that's unusual for me!

SO, based upon my experiences, I have ranked what I feel to be the BEST french toast spots in Frisco as follows:

WINNER
Le Peep. FABULOUS. http://lepeeptexas.com/

2nd place
La Madeleine http://lamadeleine.com/

3rd place
Norma's http://normascafe.com/

4th place
Original House of Pancakes http://www.originalpancakehouse.com/

5th Place
5th Street Patio and Cafe http://www.5thstreetcafe.com/

As mentioned, I'm not a food critic, but I do sell real estate all over DFW. If I can help you with any of your real estate needs, please give me a call at 214-886-2588 or email me at [email protected] Perhaps we can visit one of these restaurants while out looking at homes!

Have a GREAT day!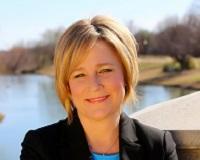 Author:
Debbie Viverito
Phone:
972-836-9295
Dated:
April 9th 2014
Views:
1,396
About Debbie: Debbie's knowledge of the Frisco and North Dallas area, homes and neighborhoods are just some of the...