Women are the new Face of Real Estate
Catherine a single, successful Menswear Retail Buyer for a large Department Store, was referred to me several years ago. She had just finalized her tax return with her CPA and realized she needed to buy a home. I spent two months assisting Catherine with the selection of her new townhome. Catherine, like many other independent women during the past decade, has joined the ranks of single women homeowners.
In the 1950s and 1960s, single professional women had a hard time even getting a mortgage, says Richard Gaylord, first vice president of the National Association of Realtors. His mentor in the business — a woman — had to fight to get mortgages for her clients. And while it seems unthinkable now, he remembers her telling him that even with an independent, high-dollar income, banks worried, "what if she becomes pregnant and can't work?" he says.
That is no longer the case. Single women are now driving the real estate market. As a matter of fact during the past ten years, single women have represented a whopping 30% of the growth in homeownership! Since 1999, the number of single women buying homes has doubled, and the number of single men buying homes is half of what it once was.
1999: Twenty-seven percent of all U.S. home buyers were single.
2000: Twice as many single women as men purchased homes. Single women purchased 10% of all 'second' homes or vacation homes.
2001: Single women accounted for 15% of all home buyers; single men accounted for 7%.
2002: Single women bought one in every seven properties and accounted for 17% of mortgages lent.
2003: Single women accounted for 21% of all homes purchased and three-quarters of them did not have children.
2010: Women-owned households are expected to be 31 million, which makes up more than one-quarter of all home buyers in the U.S.
Source: National Association of Realtors® profile of home buyers
What are the drivers behind this? The Joint Center of Housing Studies at Harvard University reports the following reasons for the trend:
• Women's incomes have increased.
• A growing desire for financial independence.
• More women are graduating from college.
• Women are living longer than men.
• Women are marrying at a later age, if at all.
• Mortgages over the past ten years have been available to single women.
In addition, all women have a biological, maternal instinct to "nest". She enjoys having a sanctuary to return home to, her own space to make hers and owning her own space allows for this creativity.
The single female buying trends are specific according to the Joint Center for Housing:
• She wants to spend (on average) less than $200,000.
• She prefers more than 2 bedrooms.
• She prefers to live in the city rather than the suburbs, in close proximity to shops & dining.
• Security is of paramount concern.
• She will absolutely not compromise on location or quality of neighborhood.
"There is a ripple effect," says Rachel Drew, research analyst with the Joint Center for Housing Studies at Harvard University. "As more women are buying homes on their own, their friends are seeing that happen and saying, 'Maybe I could buy a home.'"
There are terrific opportunities in the market now, as stated in Martin Brown's "Why First Home Buyers Should Purchase Now", so where to begin? A relatively new resource is http://womenhomeowners.com a site dedicated to helping the independent woman connect with a team of local professionals in her community.
Join the ranks of single women homeowners, and gain the financial and emotional benefits of owning your own space.
Lisa Montes "Your Home Retriever"
REALTOR since 2008
Exceeding Expectations with JP and Associate REALTORs
817-201-7388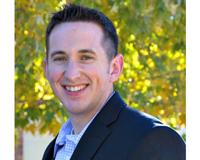 Author:
Michael Worley
Phone:
214-394-8299
Dated:
March 19th 2012
Views:
3,333
About Michael: Are you looking for a Realtor that will put your interests first? As a young kid growing up in the ...