Zen Selling in the Dallas Real Estate Market
The question of the day is does Zen Selling really work? Now does it work when trying to sell real estate in the Dallas metroplex market. I recently sat through a fantastic presentation on how to apply Zen selling techniques to real estate and I could not wait to have the opportunity to try them out. First, I learned that Zen refers to living in the NOW! My application of this phrase is which ever client I am with currently is the only client I have. That is a state of mind! I de-cluttered my head of everything and focused on my relationship with that current client. As I did this, I noticed that I began focusing and listening more intently to her, thus creating a deeper relationship and a bond. As we continued visiting I discovered more and more of what type of home would exactly fit her life and budget. I took notes in a zen home book for my client. She and I both added a few notes to help us continue to search for her perfect home. At this point we are both engaged and she trusts me and my experiences. As we pull up to house number 2, I ask her if we can try a Zen excerice, she agrees. As we stand a few feet away from the front door I ask her to close her eyes and think of her dream home. Then, I ask her to imagine what her dream home looks like when you open the door(describing it to me). After a few seconds go by I ask to her open her eyes and tell me if this is that home as we walk through the door. She immediately knew that it was not the home for her. We added that to her zen home book. We walked throught the home and she liked certain things over others and we continued to take notes. At the end of our 3 home tour we reviewed our notes and she was surprised at what she had discovered about her needs and wants for her home. It was totally different then when she walked through the first door! Now as we journey forward, I can preview and show her homes that match her needs, personality, and style thus going back to that first point of bonding and creating a trusting relationship. Everyone should learn something new everyday-because today effects your tomorrow...I learned things last night that will benefit my client for our next outing!
Every home has an owner and it is my job as a Realtor to pair them up. Real Estate is about building relationships and bonds not just with clients or potential clients, but with people! Zen has so many great quotes and philosophies to mention, but these were just a few that I have applied in my adventures. So far I have not seen one aspect of Zen Selling that cannot be applied to my career as a Realtor.
Give to receive nothing in return (Favorite Quote from presentation) Simplicity
I am going to de-clutter the world with simplistic beauty-Steve Jobs
Give the Zen a try and see what happens for you! I find it simple and refreshing!
***My thanks and gratitude to Ernie Escontrias for sharing this information***
Interested in buying or selling real estate visit Your Home Retriever at www.yourhomeretriever.com
Lisa Montes-Your Home Retriever
REALTOR since 2008 specializing in Far North Dallas, Carrollton, Coppell, Grapevine/Southlake
817-201-7388
yourhomeretreiver@gmail.com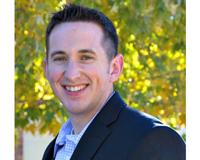 Author:
Michael Worley
Phone:
214-394-8299
Dated:
May 1st 2012
Views:
2,920
About Michael: Are you looking for a Realtor that will put your interests first? As a young kid growing up in the ...