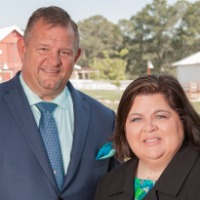 Hanks Marketing Real Estate Group

Treating customers like family is both a guiding principle and a way of life for the Hanks Marketing Real Estate Group. Comprised of husband and wife duo, Jimmy and Linda are dedicated to listening intently and matching individuals and families with the properties, buildings and neighborhoods that best suit their needs.

JIMMY HANKS

Jimmy is a disabled US Army veteran, he is a graduate from El Centro College where he earned his Associates degree. He is also a graduate of the University of North Texas, where he earned his Bachelors degree. He is a certified Mediator in the State of Texas. He has worked as a paralegal and as a project manager working on rehab homes throughout the State of Texas. His drive and focus it to put people first and offer the best service he can to everyone. Jimmy is also certified and carries the MRP designation (Military Relocation Professional), working with current and former military service members to help find housing that fulfills their needs and take full advantage of military benefits and support.

LINDA HANKS

Linda is a graduate from the University of Phoenix with a Bachelors degree. She has worked as an accountant, bookkeeper and operations manager for multiple law firms and property management companies throughout Texas. Linda's drive to leave the corporate world was to help put service to people first. Her goal is to help as many people with their dream of home ownership become a reality. She does not see herself as a REALTOR® but she sees herself as a matchmaker matching homes and people together.
Send Hanks Marketing Real Estate Group a Message