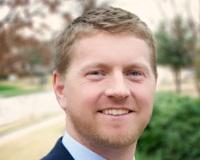 Hi, my name is David Purcey. I currently reside in Frisco, TX with my beautiful wife, Kate, and our two twin children! I grew up in Dallas, TX and went to Trinity Christian Academy in Addison. I went on to play baseball for the University of Oklahoma, where I was then selected in the first round of the 2004 Baseball Draft.

For the past 12 years, I was blessed with the opportunity to play professional baseball and work diligently to achieve my childhood goal of becoming a Major League Pitcher. I have played baseball all around the world, as well as moved all around the world! Over the duration of my career, I moved close to 50 times, lived in 4 different countries, 12 different states, and over 20 different cities! It was a true gift to be able to experience various cultures and broaden my understanding of real estate around the globe.

Since retiring from baseball, I have had the opportunity to evaluate homes for a major corporation, and have received multiple accuracy awards. I work with integrity and a strong conviction to do everything set before me to the best of my ability. I know the Dallas/Fort Worth market, and would love to help you buy or sell your next home!

Send David a Message