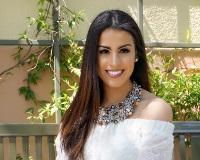 Born and raised in Zacatecas, Mexico until the age of 9, Alejandra is fluent in Spanish and moves effortlessly between the Mexican and American communities. Alejandra is exceptional in sales, and works tirelessly at providing outstanding service from the beginning to end of each transaction. She has a passion for educating her clients about their options and her expertise in the title industry and real estate provides the perfect platform.


Growing up in a real estate household, Alejandra has always had a passion for residential sales. She is able to provide high-level service to her clients by devoting herself to always staying up to date on market changes, relevant legal issues, and local happenings which might affect buyers and sellers. Having spent over 12 years in Dallas, she is passionate about creating and nurturing relationships which has resulted in her expansive network of loyal clients.

In her free time, you can find Alejandra cheering on the Texas Rangers or the Dallas Mavericks. A foodie at heart, she enjoys exploring new restaurants in town with family and friends while supporting local businesses.
Send Alejandra a Message