10 Tips To Improve Your Homes Security
10 Tips to Improve Your Home's Security
Sometimes the best way to protect your home and family is to think like a thief and test your home – how would you break in? You might just find some vulnerable areas that need secured immediately.

We've complied a list of 10 crucial areas to pay close attention to. All of the tips below are easy to implement and in most cases an inexpensive step to take.
1. Change the Locks
Be sure to change all the locks when you move into a new home. There is no telling how many people have or have had keys to the house. Check with your home warranty company, some provide "re-keying" with your policy.
2. Install an Alarm System
Alarm systems can be one of the best forms of home protection. Simply seeing that a home is protected with a system or hearing an alarm go off can prevent an intruder from even trying to break-in. Best part is that a system will alert you to a potential danger as well as contacting emergency authorities.
3. Conceal All Wiring
Make sure all exterior security wires are hidden, burglars often look for wiring around the exterior of a house and can cut them to disable the security system.
4. Give the Appearance That Your House is Occupied
Use automatic timers to turn lights on and off while you're away. Professional buglers will often scour a neighborhood looking for homes that appear to be absent of owners.
5. Don't Leave Your Key Under the Mat
Let me repeat - do not leave your key under the mat. I think everyone has heard this one before yet they still tend to do it! If you have to leave a key – you're going to have to get a little more imaginative!
6. Light the Entrance to Your Home
Lighting helps keep thieves away. Simple. Lights triggered by a motion detector is also a great tool!
7. Install Deadbolt Locks
All exterior doors should have at least 1 inch thick dead bolt locks. Much stronger than typical spring latched locks. This should be closer to number 1 on the list!
8. Sliding Doors Need a Metal Bar
Any sliding glass doors, patio doors, or sliding windows should have a metal bar that is placed along the bottom track of the door or window. The metal bar can prevent a burglar from forcing the door or window open. Unfortunately it wont stop breakage but have all windows wired with the security system.
9. Check Your Door Hinges
If your door has hinges on the outside of your house, an intruder can easily remove the hinge pin to gain entry. If you have outside facing hinges you must remove the door and reset the hinges.
10. Protect Your Windows
Windows are always a weak point. Protect these vulnerable areas with window locks and when possible burglar-resistant glass. Installing many small panes of glass instead of one large pain of glass is a good option as well. Again, windows should be wired so that any movement or breakage will set off an alarm when armed.
These are just some of the steps you can take to secure your home. As I mentioned, test your home. See how secure it is and what areas need a little extra attention.
Stay Safe!
Are you considering making a move soon? Let's talk, I'd love to help you. Give me a call at 214-458-4198 or email me at [email protected].

Find Your Dream Home: www.toddhomesforsale.com.
Jason Todd is a Realtor serving; Flower Mound, Lewisville, Coppell, Highland Village, Frisco, and surrounding areas.
#movewithjasontodd #jasontoddsells #homesweethome #homesecurity #timetomove

Jason Todd

Realtor, CNE
214-458-4198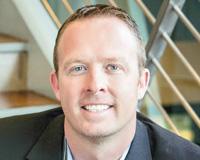 Author:
Jason Todd
Phone:
214-458-4198
Dated:
January 29th 2016
Views:
2,588
About Jason: Jason Todd is a native Texan and has lived here all his life. He grew up in the Lewisville area and ...